Another Happy Dance!
Last night at my LNS I managed to finish CEC's Three French Hens, and here it is for your viewing pleasure!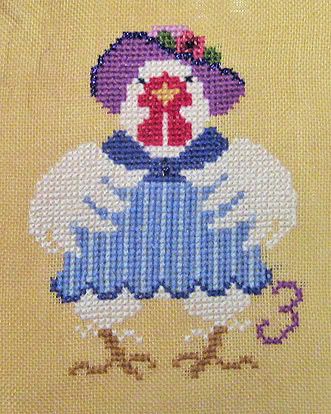 I also bought up a storm! LOL It's Market Day, after all!!! I got another Market Day Saturday at Always in Stitches. So, the partying will continue! WOO HOO!!!
I haven't decided which JCS ornie I will stitch next. I'm torn between Raise the Roof's "Arm & A Leg" which my friend, Ellen is nearly finished with or one of the dog ones... Decisions, Decisions...