Picture Update - Finally
Late in the day, I know, but here as promised is the update of Rainbow Borders: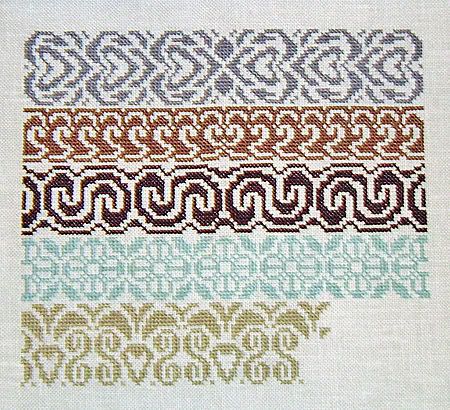 It's really fun to stitch, even though it has over 40 rows and will probably take forever. I really like small projects, don't I?

Now, for my next update, here is a current picture of the Sunshine State Sampler. You can barely see the over one pink outline of hibiscus in the 8th row.
I'm still angry about not being able to fall asleep when I want to. Right now I'm getting to the point that I don't even want to try. Still haven't heard from the doctor or the sleep lab. It takes awhile for the sleep lab to send the report to the doctor and he probably won't contact me until I show up in his office later this month.